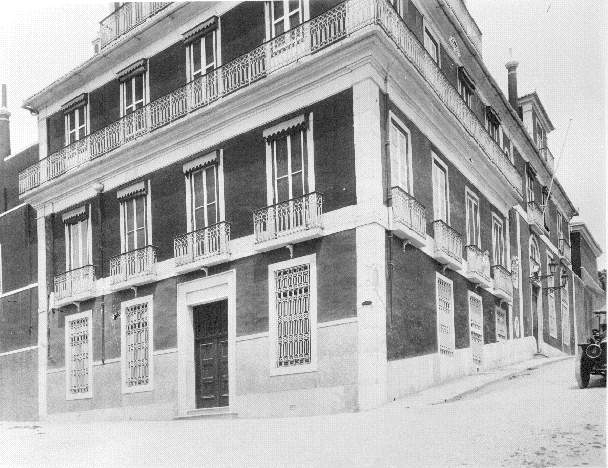 British Embassy in Lisbon, Rua São Francisco de Borja, 63 [Lapa District], phone number [PBX] 4 4151, very near the German Legation.
It has been the Residence of the Ambassador and Chancery since 1833, when Charles Ellis, 6th Baron Howard de Walden, became the Minister Plenipotenciary at the Court of Portugal.
In 1940 Ambassador Sir Walford Selby wrote this article [here] about this building.