Harold Russel "Kim" Philby worked with Graham Greene in Section V of MI6 [SIS].
Graham Greene wrote The Third Man, published in 1950.
In order to gather information for the novel, he visited Vienna in February 1948. There, via Elizabeth Susan Douglas-Scott-Montagu [obituary here], he contacted Peter Smolka [later Smollett], who was a good friend of Philby's, an agent of the British intelligence like Philby, and a soviet mole also.
Last winter I travelled to Vienna, where I visited The Third Man Museum [see the website here] and brought from there a booklet on Post War Vienna. The magnificent museum is dedicated to both Greene's novel and Orson Welles' film. It is an initiative of Gerhard Strassgschwandtner and Karin Höfler, without sponsors or subsidies.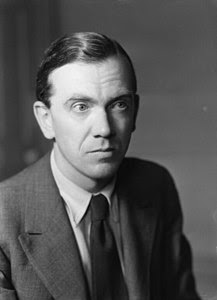 There I found an article by John Beauclerk in which he states that Greene's source about the sewer of Vienna, where the plot has one of its more dramatic moments, was not, as Greene tries to convince the readers of the novel, his father, Colonel Charles Frederick Aubrey de Vere Beauclerk [later the 13th Duke of St. Albans, married with Suzanne Fesq, obituary here], but probably "Kim" Philby himself, who had been in the city during 1934 working with the communists.